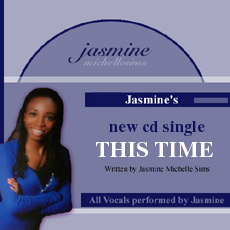 BRIGHT SHINY NOTHING
Author M.Genise Sims

Description: Meelah Thompson is a stunningly beautiful, charming and rich twenty-something. There hasn't been a man that she wanted that she couldn't have. So, Meelah uses men. She doesn't use them for money, she uses them as playthings. Her tyrannical mother, Rita Thompson and Meelah's wealthy stepfather fund a very lavish lifestyle. But there's a hefty price to pay. Rita runs her daughter's life. Is Rita really the one in control?

In the midst of Meelah's rigorous schedule of lunching and shopping, she meets Jamison, a handsome, straight-shooting attorney. Meelah begins her usual seductive game but Jamison doesn't play along. He throws her off kilter and soon turns Meelah's well-assembled life upside down. Jamison asks questions that Meelah does not want to answer.

Soon Meelah begins to question everything in her world. Can she break free of her mother's reign and begin to put together a life of her own?


About the Author

M. Genise Sims lives in Upstate New York with her wonderfully supportive husband and three social-media savvy daughters who swear that no one reads actual books anymore. The quest to prove them wrong, continues...

ISBN/EAN13: 1497378915 / 9781497378919

Related Categories: Fiction / Short Stories





Click here to purchase NOW!