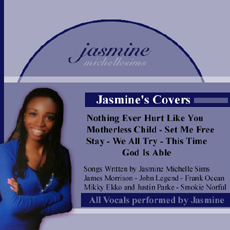 Welcome to the Home of Jasmine's Music

The new CD of covers with an original song was a project of Jasmine before the beginning of her journey to college. You can click on the banner above to purchase the new CD and feel free so send us your comments.

We would like to thank you in advance for you support and positive feedback so far. In the future we may post your comments here.

Thanks again for you support.....